Suicide is and will always be a shocking notion. Because of this, people don't always know what they should or shouldn't say to someone in the wake of their loss, or if they should say something at all. As a survivor, I can say that it's always better to say something to the bereaved versus avoiding the subject. It shows you care. Following are a few of the tips I would offer to someone who wants to reach out to a suicide survivor with words of encouragement.
Keep It Simple
Some people might worry that addressing the loss with a survivor might open up a discussion they don't want to have. To this, I would
suggest writing a simple sympathy card letting the survivor know that you and their loved one are in your thoughts (even if you didn't know their loved one). Or, do the same with a brief greeting if you will be seeing them in person. You might also consider sending some flowers or a plant. In the days immediately following the loss, this also leaves the conversation in the hands of the survivor, who may not be ready to talk in further detail. However, they will always remember that you reached out during a terrible time. I kept all of the cards I received after my dad's passing and will even read through them from time-to-time, feeling comforted by the fact so many people from all walks of my life decided to share words of support when I needed them most. If the person is a co-worker, you might say, "please take the time you need to heal, we've got things covered here." If you've also lost someone to suicide, you could say, "I lost my (blank) to suicide. If you'd ever like to talk, we could grab coffee. I know this is a difficult time."
Offer Specific Forms of Help
Is there something you could offer the bereaved? Offer your suggestion one time to the person and perhaps jot down your e-mail address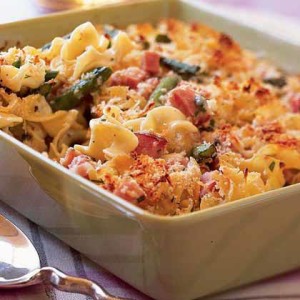 and phone number with the idea – a home-cooked meal in a disposable container (and note the date you will drop it off), a few dog walks (each night the week after the loss), mowing the lawn (say you'll stop by the next weekend), a grocery store run for some essentials or a ride to church, etc. This felt more helpful than "Is there anything I can do?" or "Let me know if you need anything." I didn't know what to ask for and I didn't know if the person really meant it. Also, whatever you can do or drop off that doesn't require an interaction in those early days is best. We might dread the potential questions or advice and turn down the help, even if it's needed.
Be Patient
It could be weeks, months or even years before the survivor is ready to talk about what happened or share memories or look at photographs. Unfortunately, many people go back to their everyday lives soon after the death but survivors carry this loss with them forever. It can be difficult for survivors who do want to talk about their loss later or feel that people around them still care and acknowledge what happened. I would just suggest checking back in a few months or even a year after the loss to let the person know you're still thinking about them. If they are receptive, they may open up. If not, drop it for the time being. You could even give another card that says "thinking of you" several months or even a year later.
Don't Question or Press for Answers
It is not anyone's job to ask, "why do you think your loved one did this?" or "did you have any idea?" or "were there any warning signs?" or any specific details about how they died. This is a big no. Yes, everyone, including the bereaved, wonders these same things and is still reeling with these questions themselves. Most survivors will never know the answers. Similarly, don't press to talk about the suicide if the survivor doesn't appear to want to talk about it or push for the person to accept your help.
Avoid Comparisons and "Shoulds"
Despite best intentions, avoid using terms like, "I know just how you feel because (insert comparison)."  One time, I heard, "because I just lost my dog." For some reason, I even felt upset when someone would say, "because I just lost my grandfather." Maybe it's because I felt that that person lived a full and possibly happy life and my dad chose to end his without warning in a gruesome way. It just didn't feel like a valid comparison to me. It's also hurtful to say, "your loved one is better off" or "I bet they regret what they did" or "suicide is a sin, etc." or "You're so strong, you'll be fine."
By the same token, don't say something like, "well, at least you still have another parent/sibling/child, etc." A loss is a loss and that person will never be replaced by any living or future person.
Lastly, it's best to avoid prescribing any "shoulds" to survivors – such as, "you should move," or "you should keep/get rid of their things," or "you should get help." Even among survivors of suicide, the way we choose to grieve and proceed in our journeys is unique. You could share what you did but don't try to force the survivor into anything, even if you think it would be helpful.
For survivors, I would share the reminder that most people mean well and do want to share support. If someone says something silly, try your best to just brush it off and realize that they likely didn't mean anything to be offensive.
Were there things people said to you that you did or didn't appreciate? What advice would you give to people on how to talk to suicide survivors? This will likely be a topic you'll hear from us again and in new ways as it was such a big one.