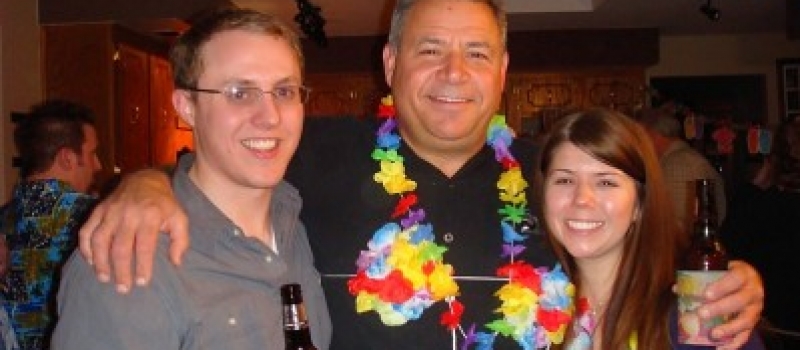 Several nights ago, I had my first dream with my Dad in it. He was only in there for a fleeting moment, but it was great. In the dream, I was walking somewhere – I think I was walking near the plaza of a downtown skyscraper, and I saw my Dad sitting on a concrete bench outside of the building. We made eye contact, smiled and waved as I walked by.
It was so short but I remember the smile on his face and he looked happy.
Dreaming about my dad after his death was something I wanted to happen so badly. I wanted to know how he was doing, why he did what he did, and if he regretted it. I actually had a dream that I was screaming at him "Do you regret it??" Although my Dad was in that dream, I think I was mentally thinking him there versus him actually "being" in my dream.
I remember bringing this up to my counselor –how I wanted a sign from my Dad in a dream. She told me that she didn't have dreams with her Dad (who also died by suicide) until she was at a good place with her grief. Maybe it wouldn't have done me any good while I was still trying to process his suicide if he came to me in my dreams. Maybe I had to work through everything before he felt comfortable to visit me. I don't know, but it's always nice when you get something that you weren't expecting or waiting for.
I'm hoping in the future I will get more dreams with my Dad in them, and hopefully we'll get to have more interaction. Does anyone else see their loved ones in their dreams?