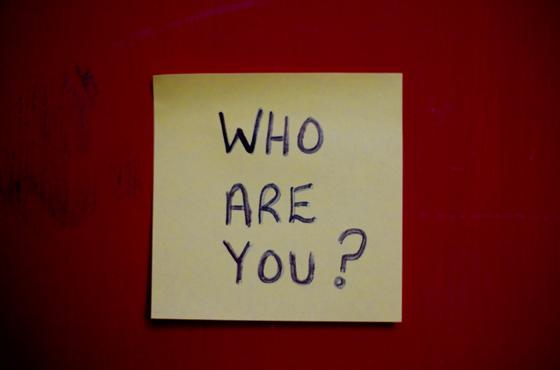 Life after suicide leaves you feeling unsettled as you question whether you knew the person you lost.  The person that died that day looks nothing like the person you knew.  How could I have not known?  You often know the person you lost for the duration of either their life or your own.  In that amount of time, you just assume you know exactly who that person is.  But the truth is, we often don't truly know the person at all.  Why is that?
A hard concept to accept is the notion that the person you loved had more to them than you knew.  While we think we may know someone, we only know what they allow us to see.  I remember my own father's funeral.  We put TVs in extra rooms for "overflow seating" because there wasn't enough room to accommodate everyone in the main chapel.  Again and again I heard the same comment, "Your dad was always so happy," they would say.  "He was always smiling, laughing and telling jokes."  He was the life of the party, and the person that everyone loved.  It was hard not to love him.  Yet, was that really who he was?  I no longer believe so.  I believe that was the person he wanted us to see, not his true self, the one that lied underneath the smiles, laughter and jokes.  While I knew my dad for 28 years, it appears that I only knew the man he wanted me to see.
I have often compared those who die by suicide to someone who battles an addiction.  An addict spends every second of his day trying to hide his addiction from those that love him the most.  Those that die by suicide are a lot like that.  They spend every single second trying to hide their true self.  For those who are caught off guard by their loved ones' suicide this is often the case.  Who they were on the outside was so much different than who they were on the inside.
Others' struggle with the belief that they could have done more, as they may have been given more insight into their loved ones' true self.  I am not sure if I have written about this before, but my dad did tell me that he was feeling suicidal.  Actually he told me two days before he ended his life.  While I myself battled with tremendous guilt I have come to acknowledge that there was little I could have done differently.  Could I have admitted him to the hospital?  Sure, but would that have really changed the outcome?  Here is the thing about any illness; we can only do so much.  If your loved one died of cancer would you be asking yourself if there was more you could have done?  Maybe, but probably not.  We can't make someone get chemo, and we cannot personally cure cancer.  We know that.  So why expect to cure a mental illness, or make someone get help who may not want it?  We aren't all doctors, or therapists either.  So to expect to personally change someone is just not realistic.  Especially if you don't even know the whole story.
Accepting that we did not truly know the person we lost is a hard.  I always wonder how different my life would have been if I really did know my dad.  Maybe the memories wouldn't be the same.  Maybe the tender moments would have been erased.  In a strange way, I think I am kind of happy he didn't show me everything.  As not knowing everything allows me to remember the smiley, joke telling man that I knew and loved.