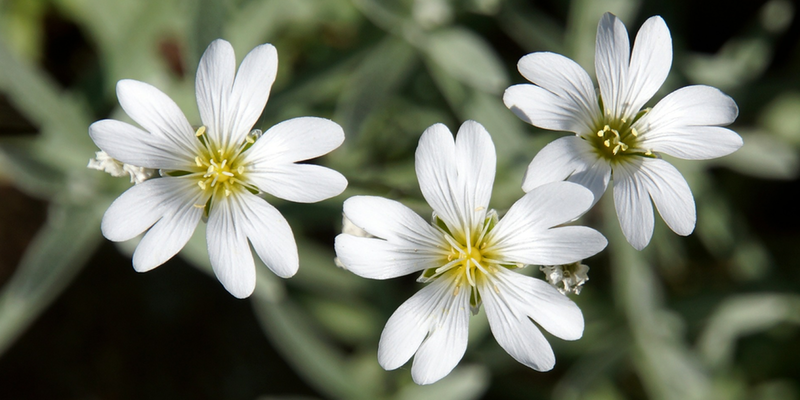 Being a "survivor of suicide" can mean many things, including surviving one's own attempt. Today, guest blogger Anne shares about the deep despair she felt at one point in her life. Thankfully, she is with us to explain what she learned and how she continues to get the help she needs to stay healthy.
Anne's Story
When I was in my mid-twenties, right after graduating with my degree in psychology, I married my childhood sweetheart, Bill. We had always planned on having a family early and I decided to put my career on hold to have our sons (Josh and Luke, now aged nine and seven). Once Luke was around one, I delighted in getting back to my passion, psychology, accepting a post as a part-time counselor in an eating disorder center and doing a bit of community work with a support group for abused women. I remember that time being challenging, but also one of the best in my life since I felt that I was coping well with the conflicting demands of being a mom, wife and counselor.
Whenever I'd struggle with keeping my house clean while maintaining a semblance of a social life and trying to keep fit, I'd remember that it felt good to be working in a field that took the focus off of family and myself and put it on those who most needed it. Many of my patients at the eating disorder center were adolescents (I treated both males and females) and their struggle made my daily struggles seem very small. I had battled depression in my past too – when I was eight, my mom left my dad, my sister Aubrey and me, marrying someone else and starting a new life in another state. I remember often feeling a sense of "the blues" so strong I only began understanding that it was depression much later in life.
When I was 31, my husband Bill and I were very surprised when I got pregnant again (our third boy, Ryan, had been unplanned). Yet, I was confident enough to know that we would be okay, both financially and time-wise. I used to worry about how I would cope with two kids but I realized that a third wouldn't substantially alter everyday life. On the contrary, as our babies grew up Bill and I thought it would be amazing to have a little baby in our lives once again. During routine testing, we discovered that Ryan had Down's Syndrome. Having had a cousin with Downs Syndrome, I knew that we would have to face additional challenges, but that we would do all it took to ensure our son's life was rich, full and happy, the way my cousin Dan's is. Dan is a much-loved member of the family and is always the star at our many family get-togethers.
Imagine our shock when Ryan was born with a heart defect. We learned that over 50 percent of kids born with Down's Syndrome have some type of congenital heart disease. Ryan would need surgery, and he was such a tiny baby. The experience of Ryan's surgery and survival strengthened us as a family and as he began to thrive and grow, we thought we had survived the worst. There were many appointments with physiotherapists to help Ryan with his muscle tone and strength, but he was gaining weight and before long was a large, rambunctious two-year-old who greeted me every morning with a smile on his face.
One day, Ryan's brother Josh noticed that his little brother seemed hot. I touched Ryan's forehead and it seemed that he had a low fever. He was sniffing, too, like a cold. I cancelled the physiotherapist appointment that day and stayed home to observe whether or not he was getting better. I became alarmed when I noticed a pin-prick like rash on his thigh (since this type of rash can occur in meningitis). I rushed him to the hospital and after a battery of tests was told he had meningitis. We lost Ryan a day and a half later, our great loss compounded by the physical trauma his body had been subjected to as the virus took over.
I had the love and support of Bill, my sons and our extended family, yet I felt depression take hold. I could barely get out of bed in the morning and Bill took over mom and dad duties. Everyone suggested I should get help, so I attended therapy, but no words came out of my mouth; all I felt was that I had lost my soulmate when Ryan went and I would never be happy again.
One night, when Bill was visiting his parents in Washington with the kids, I took an overdose of pills, hoping I would not wake up. The moments right before I actually took the pills plagued me with anxiety. I had no doubt that this was what I wanted to do, but I was scared that things would go wrong. What if the pills I was taking didn't do the trick? What if I woke up in a hospital and my whole family found out I had tried to take my life? What if I didn't quite manage to die and ended up as a burden to my family? What if I felt nauseous and ended up vomiting the pills? What other means were available to me to end my life if I failed the first time? All these thoughts rushed into my head, as I fought my instinct to protect my family in favor of simply putting an end to my anguish. When I opened the bottle and swallowed the pills, I felt immediate relief. I welcomed each passing stage; the drowsiness, the peace, the final, welcoming darkness.
I wasn't successful in my attempt, simply because Bill caught on to the fact I wasn't answering the phone and my dad, concerned, came over and found me, rushing me to the hospital. The moment I saw my tearful husband and children, guilt washed over me. How could I have been so selfish to forget how much they loved me and how much they meant to me? My colleague Marsha recommended a fantastic grief therapist who worked with me for many months, accompanying me through the many stages of grief and letting me know that feeling empty and destroyed was an essential part of healing.
Today, two years after losing Ryan, I know that nobody will ever replace him, that he was my soulmate, that I will always have a missing piece inside of me that nobody will replace. Some days I can approach the grief with distance and positivity (I know we will meet again when it is my time) and other days, I allow myself to feel lost, hopeless, and vulnerable. Bill understands me on these days and holds me extra tight, and says nothing, because that is exactly what I need. To me, surviving means knowing that all the stages of grief are exactly that – stages – that the dark days, too, do pass, returning and exiting again as the tides ebb and flow.