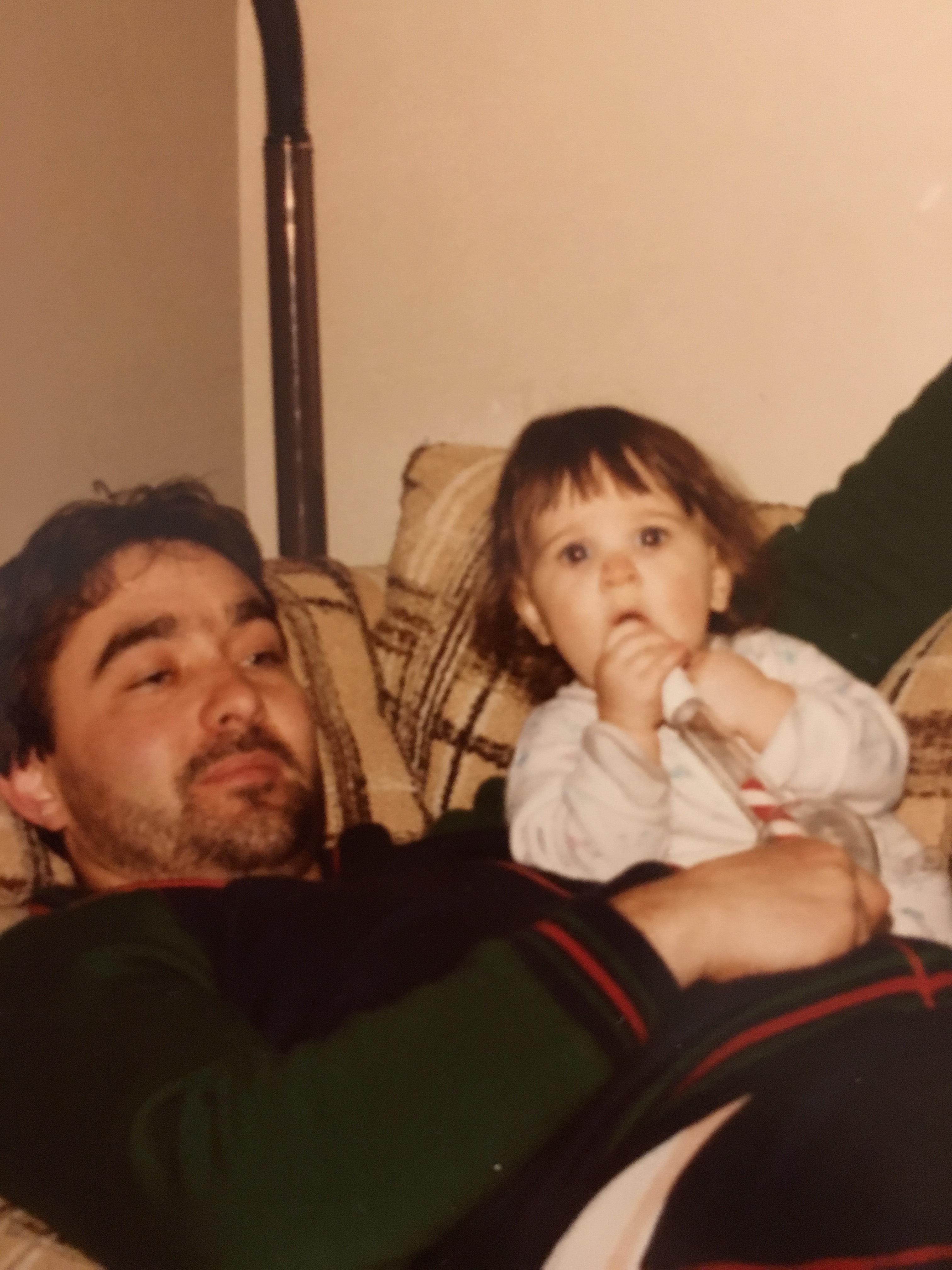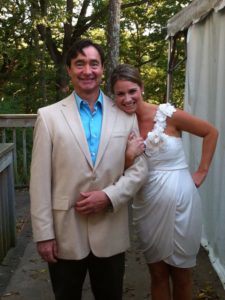 Five years have passed since losing my dad to suicide.  It is often hard to believe that so much time has passed, while other times it feels like just yesterday.  My dad's death has been the most life changing experience thus far.  It introduced me to a new level of pain; a level that I never knew existed.  The year of firsts, as we survivors of a suicide loss call it, was a difficult one.  Not because of his death, but because of my inability to face the pain.  I shut out the world around me, blaming everything and everyone for my unhappiness.  I wanted to run away.  I thought that maybe if I ran fast enough, the pain wouldn't follow.  Yet no matter where I went, the pain followed.  I had two choices: either I could keep running, or I could stop and face it head on.  In my own time, I stopped running.  I turned around and faced the pain, anger, fear and guilt that had taken over my life.  Was it easy?  No.  But, the end result made it all worth it.
A couple weeks ago I was looking for a book, and came across a letter that my dad had written me.  He was great with words.  Every card had a message for me, a message that often moved me to tears.  At the time, I remember being touched by his words, but I would put the card away rarely giving his words a second thought.  When I sat down to read his letter, I couldn't help but reflect back on the work I have done since his death.  When I let go of the pain, anger and guilt I realized how much my father was still present in my life.  This letter was a reminder.  While his words were written many years ago, they have provided me with more direction now then ever before.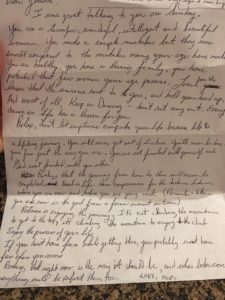 "Relax, don't let impatience creep into your life because life is a lifelong journey.  You will never get out of it alive.  You'll never be done.  You're fine just the way you are.  You are not finished with yourself, and God isn't finished with you either.  Realize that the journey from here to there will never be completed.  Such is life.  Have compassion for the distance between where you are now, and where you are going next.  Remember-where you are now is the goal from a former moment in time.  Patience is enjoying the journey.  It's not climbing the mountain to get to the top, it's climbing the mountain to enjoy the climb.  Enjoy the process of life.  If you don't have fun while getting there, you probably won't have fun when you arrive."
It's like he was writing a letter to himself.  I am so thankful for his words, and the lessons he continues to teach me.  I don't know why his life had to end in the manner it did.  I don't know why some people appear to be given a better hand in life.  I have learned that focusing on these types of "whys" only leads to more pain, anger and fear.  "Such is life" as my dad said.  What I can focus on are the lessons I can learn, and the moments I can cherish.  It's about finding happiness in the little moments, and knowing that peace comes from within.  "It's not climbing the mountain to get to the top, it's climbing the mountain to enjoy the climb."  I agree, Dad.  I agree.