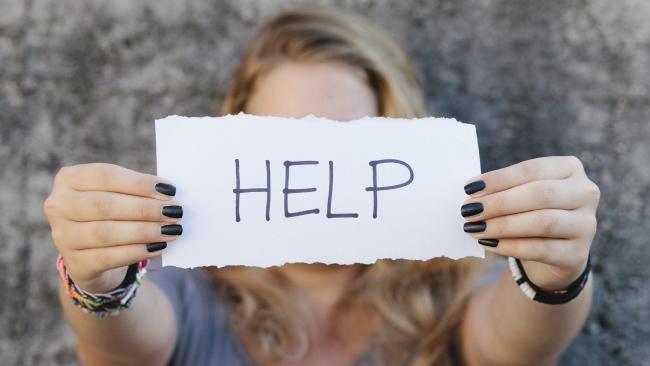 In some cases, death by suicide is preceded by a battle with anxiety, depression, bipolar disorder, addiction or other forms of mental illness. These conditions do not always lead to suicide and not everyone who dies by suicide has one (or more) of them. But, many readers and I have experience living with a loved one who has – and we don't often talk about how that can affect us. There's also no clear direction on how we're supposed to handle it.
Lately, I've been thinking a lot about how we respond to loved ones and even acquaintances who are battling mental illness. I've been paying more attention to relationships around me and what keeps them going or drives them apart. Speaking from personal experience, I have found myself flustered at times by someone's inability to stop behaving a certain way or kick whatever it is they are going through. In some cases, I can see I have even stepped away from relationships where I have been unable to cope with the lack of change or inability to control the person's behavior. The relationship feels like it requires too much effort and drama. At times, it feels easier for ME to avoid dealing with the struggle and hurt altogether. I specifically remember feeling annoyed with my dad before he died for being so glum. Nothing I tried worked to resolve his depression. I've also been frustrated by my inability to control friends' addictions; watching from the outside as they slowly destroy their lives. I take these things personally. Why aren't I able to fix them? Why isn't our relationship enough to make a change? Why isn't my perceived "rock bottom" enough to inspire them to do an about face?
It hasn't occurred to me until very recently that I don't know how loved ones are supposed to behave in these situations – or how much or for how long we are expected to hold on. How can you go on trying to help someone who doesn't seem to want to help themselves? Obviously, it can be said that those battling a mental illness can only help and control so much of their behavior. There's little we can do to "cure" mental illness or addiction. For many, it's a lifelong battle. Sometimes, mental illness can surface well into a relationship and it can put the other person in an uncomfortable and foreign position, "That's not the person I know. Will they get through this?" I think this is where people wonder if they're becoming a burden on others and turn to suicide. No one should ever feel this way. It is simply tough to know what to do. I don't think any of us felt our loved ones were a burden. I think I just wished there was something more I could have done.
I've seen acquaintances post on social media seeking private advice about how to handle a loved one's depression or addiction. They ask if they should stick around or if it will get better if they keep trying. Some stay, some leave. There clearly isn't a black and white answer on what to do. On one hand, it doesn't seem fair to abandon a relationship for an illness or addiction someone can't control. But, on the other hand, it does mean "signing up for" a lifetime of navigating a battle with someone. And, further still, I wonder how much choice there is for someone to overcome their mental illness or addiction. Based on what I saw with my dad, I honestly don't think he could have chosen to flip a switch and become himself again, leaving depression behind. But, could he? He seemed too far gone.
Did you struggle with how much effort you put into supporting your loved one before they passed away? Or, are you dealing with this now with others? This whole concept and what leads people to hang on in hopes of seeing someone get better (or opting not to) intrigues me.