Dear Friend,
I know it's been a while since I lost my loved one. As you scroll through your Facebook feed and see me posting about my grief months and even years later, I know what you're probably thinking: "When will you go back to being your old self? I miss the fun stuff you used to share. You seem different now and your posts about death, suicide and your sadness are a bit of a downer. I said I was sorry for your loss when it happened, and I have 'liked' the posts you've shared with memories but I don't know what more I can do…Dare I say, I don't know how to relate to you anymore?"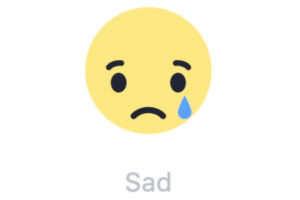 Here's what you may not know – I feel the same way. I never thought I would still be affected by this loss months and years later. Of course, time has helped, but the fact is, my grief has had an eternal impact on me, just like any major life experience shapes all of us. Sure, I have been able to get into things I enjoy again. But, there will always be this backpack of grief I carry and which I will never be able to fully put away.
More than you can imagine, I appreciate when you take the time to react to my posts (in any way!) as you are scrolling through looking at happier content. I know it's uncomfortable to see pictures, memes and articles I share that reflect my grief. But, you continuing to show your support of what I've been through and am still going through helps me see you care about me as a friend.
Beyond that, I want you to know that you can support me in other ways, too.
Well after the funeral, when everyone has gone back to everyday life, I am still hurting. It's ok to send me a Facebook message or post on my wall to ask how I am doing (yes, months and even years later)
Have you stumbled upon an old picture or memory of my loved one? I would LOVE to see or hear it, even if you send it to me privately. At this stage, this is all I have left.
Don't give up on me. Like I said, I know it's not enjoyable to see sad posts here and there. I wish I didn't have reason to share them. But, I'm hoping the base of our friendship will still remain and that you won't look at or treat me any differently now. I'm still me!
If it's a holiday or special occasion (e.g. a birthday, anniversary or even a time of year you know holds significance), you can pretty much guarantee I am thinking about my loved no longer being around, even if I haven't posted about it. I am always touched when someone remembers and sends me a note.
Thank you for being my friend and all you have done to be there for me. I don't say it enough (if at all) but your support doesn't go unnoticed. Your support helps keep me afloat.
Signed,
Me