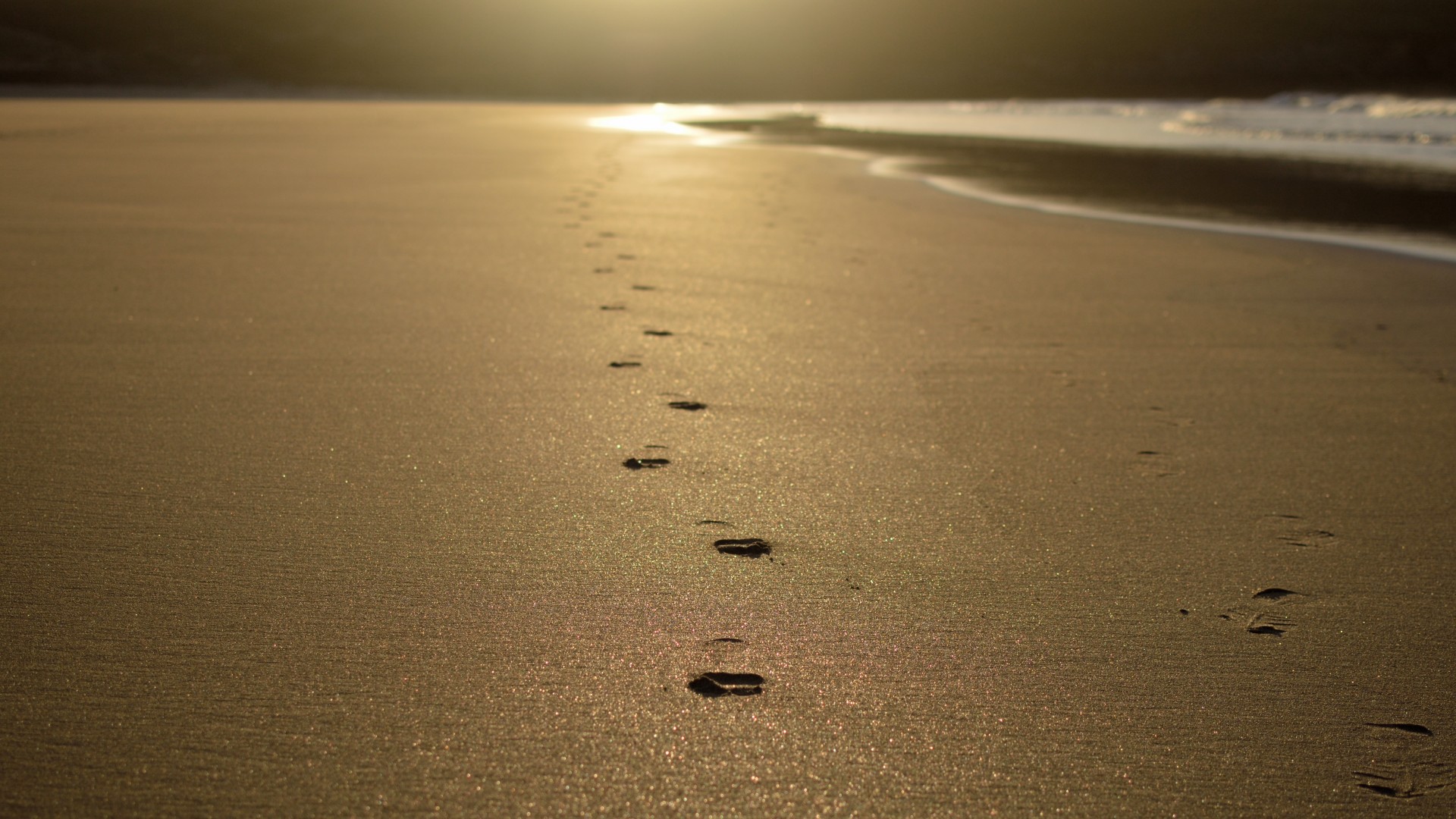 So often we are told, "It is time to get over it and move on" after the loss of a loved one to suicide. It fascinates me that we have this notion that in order to move forward, we have to "get over" the person that we have lost. Getting over someone that you have loved is simply not possible. The grieving process isn't about moving on; it's about moving forward WITH the person that you lost.
One busy morning I was crabby and short fused as I rushed around to get everyone ready. My daughter grabbed my hand, looked me in the eyes and said, "Mommy, let's dance." It took my breath away. It couldn't have been more apparent that my father was speaking to me through her little mouth. So, we danced. Dancing to get us out of our funk has become our thing. When we are feeling crabby, we dance it out. And in those moments I feel my dad's presence. I often look up to the sky, and thank him for reminding me to "keep on dancing."
I recently shared my story of connection with a client of mine who lost her mother. I showed her this bracelet, and talked about the meaning behind it.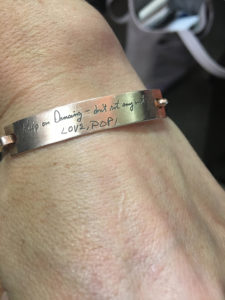 In every card, and note given to me by my dad would be this message; "Keep on Dancing-don't sit any out." It was his way of telling me to keep your head held high, not allowing the weight of this world to impact your ability to stand on your own two feet. At the time it was a simple message. Now it is a phrase that I live by. It has helped me move forward with him, instead of moving on without him.
Moving forward doesn't mean forgetting. Moving forward means finding a way to remain connected to your loved one. It isn't the same; I will be the first to acknowledge this. But it keeps you close to the person you lost. It reminds you of the time spent with them, the lessons learned, the memories that were created. Most importantly, it keeps the person alive in your heart. That is what the grief process is about.