I never thought it would take a suicide to introduce me to my authentic self. I speak often about finding purpose in our pain. I get a number of questions following that statement, "Well how in the heck do I do that?" If I knew the exact way believe me, I would share. What I have come to find on the journey that began the day my father died by suicide, is that purpose comes from authenticity. In the midst of the pain, I was introduced to my authentic self. Hello Jessica, meet Jessica. The reflection in the mirror that I had viewed for many years all of a sudden looked different. The external image that I displayed to the outside world didn't look anything like the person that lay beneath the surface. This led to my own questioning, "Who has actually met Jessica?"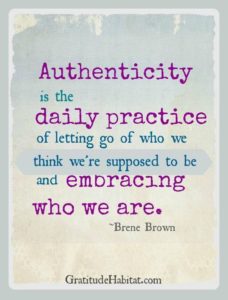 For a long time I viewed authenticity as being open and honest about the person you are. Tell people your story; let them know the obstacles you've overcome, the challenges you've faced, the failures that you have turned into successes. Here's the problem with this being our definition of authenticity; it leads to a need and desire for validation. No matter how much validation we receive, no matter how many pats on the back we get, if our internal self doesn't believe it, our external self will continue to be unauthentic. Not being authentic leads to feeling alone even when you are surrounded by 100s of people. Not being authentic leads to isolation and even depression. Not being authentic keeps us alone in our pain. It is nearly impossible to find purpose in our pain when we are alone. So what do we do?
I've learned there is a difference between telling your story, and owning your story.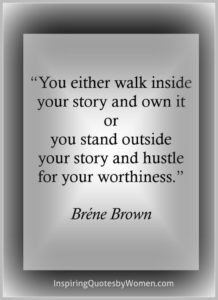 Of course it is important to tell our story, but only if the person is WORTHY of knowing our story. That's the difference. When we tell a person who is worthy of knowing our story, we are trying to connect with them. We are not seeking validation, or approval. We already know we are worthy; now we have deemed them worthy of knowing. Being authentic is about taking risks. We have no idea how the person will respond, and that is extremely scary. Don't get me wrong, being authentic has led to being knocked on the floor. It isn't easy to pick myself back up, but when I do I do it with pride. I know who I am, and am proud of the person I have become. Suicide introduces us to a new level of pain. It also makes it extremely difficult to not be authentic. Introduce yourself to yourself. Take risks. Own your story. Most importantly, figure out who is worthy of knowing it.