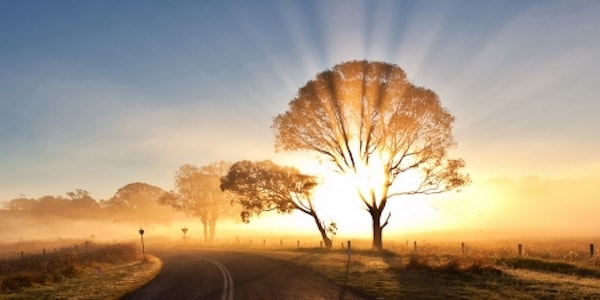 I'm not big on resolutions, because let's be honest who actually remembers what theirs was last year? I've learned that if you want to actually make big changes, you have to set specific and attainable goals for yourself. I've heard people say, "My goal is to just be happy." Well that is great but how in the heck are you going to measure that? And is your definition of happiness even attainable?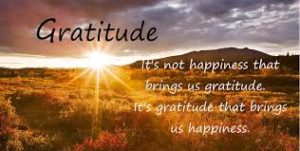 I am not sure I could provide you with a definition for happiness. What I can tell you about happiness and our quest to achieve it, is that guilt often acts as the biggest barrier. Oh boy do we survivors of a suicide loss understand what guilt is! As we ring in another year, I wanted to share with you my goal to turn guilt into gratitude.
It can become part of our routine. We end the day thinking about all that we failed to accomplish. We highlight the mistakes me made both in the present and in the past.
Let me start off by explaining the science behind gratitude. Actually, someone else can do it better so take a look at this video . Pretty amazing isn't it? My favorite part of the video is when they are asked to take their gratitude one step further. Instead of just writing about it, they actually tell the person how grateful they are for them. I couldn't help but think about the many times I stop at step 2. I think about who I am grateful for and what I am grateful for, but I don't say it out loud. What is funny is that when it is the opposite, I tell everyone. I believe we refer to this as "venting." Why can't we "vent" about the good in our lives? So this year I decided to do something different. I just purchased this glass jar, and on both bad days and good days I am going to write down something I am grateful for. On the days I am stuck looking at the closed doors in front of me, I am going to read what has been written in my jar. I am also going to tell the people in my life how truly grateful I am for being there. At the end of the day do we have anything to lose? No, but we have so much to gain. Who is with me?