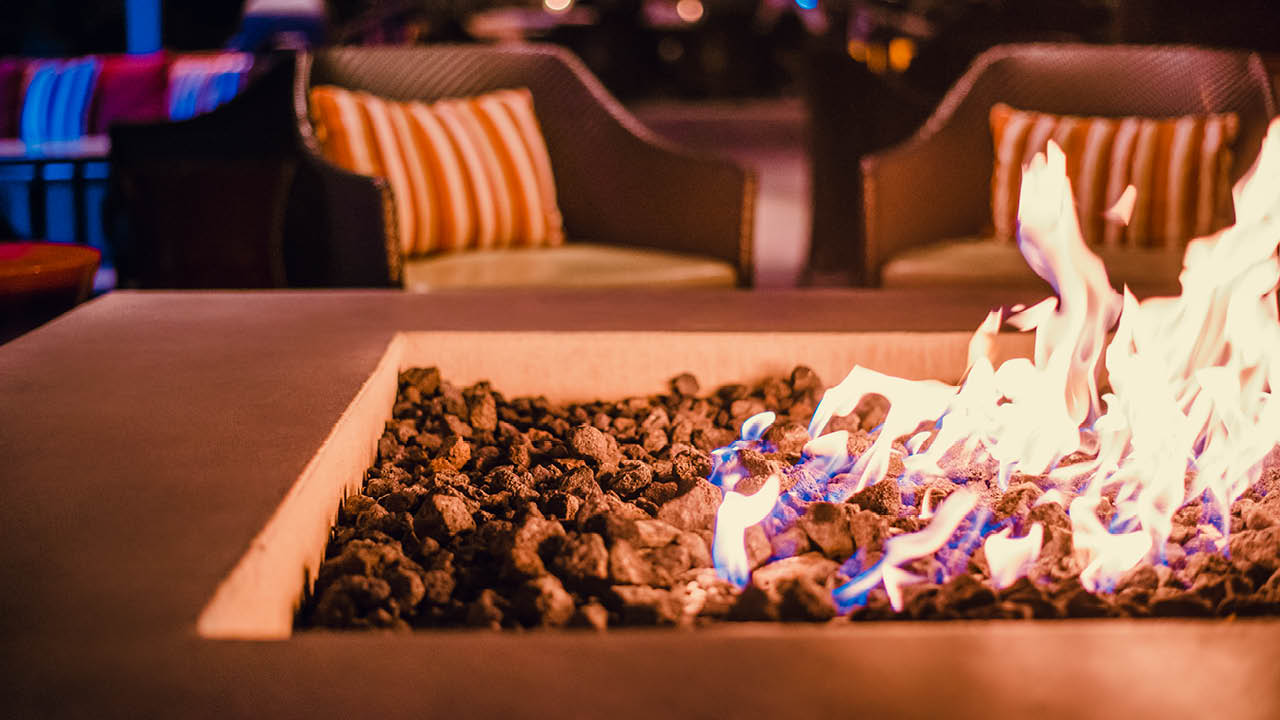 This week we welcome guest blogger Kim Demirjian, who lost her grandfather to suicide nearly 7 months ago. Kim beautifully describes the pain that we are faced with in the aftermath of a suicide loss. We speak often about "sitting with the pain" on our blog; Kim is doing just that. From an outsider's view, one might think that we need to "get over" the pain. It's not about getting over it, it is about getting comfortable with it. Does the pain become less present? Absolutely. But sometimes we have to just sit with it before we can figure out what comes next. Thank you Kim for being so open and honest about your pain.
Fireside Reflections 
I watch the fire dance and engulf the hunter green terri-cloth electric recliner. The orange and yellow flames flicker against the night sky. Before I realize the length of time that has passed, those flames, which once helped fill the void aching in my chest, are gone, and what remains is the ash and the gray-smoldering smoke. The ash holds the remnants of the last place my grandfather sat during his 81 year life. The smoke blends into the July night and dissipates as quickly as his decision was made. The smokes moves mysteriously from the ash and gravitates toward my body and begins to consume my thoughts, cloud my judgement, and stifle any emotional response. My feet ache, but I can't move from the spot. I can't stop the smoke from affecting my psyche.
My fingertips trace the clean hole in the window. Carefully and calculated and wondrous. How can a bullet perfectly pass through a window without affecting the rest of the glass? The hole is a perfect circle with only a small crack leading further into the window. The rest of the window is untouched, oblivious to the horror just a few inches away. The velocity of the bullet sped through the length of the house, clear through the window, and landed somewhere in the woods, I assume. The glass might still be perfectly intact, but my heart was shattered with a bullet of loss.
I sit on the wicker swing in front of the window looking at my grandfather's rocking chair and sitting in my grandmother's spot. Thinking of the countless summer nights I sat in the same spot talking about small town drama, killing mosquitoes off my legs, and watching the lightning bugs move across the yard. I pick up a fragment of glass noticing the way it feels on my skin. I roll the glass in between my index finger and my thumb and feel the small scratch of its broken edges. Over and over and over. I hold it while my aunt calls extended family and friends to tell them of the recent event. I hold it while I go through his closet and pick out a suit. I hold it while I drive with my family to the funeral home to make arrangements.
Suicide, depression, and mental health wasn't a part of my vernacular until July 16. Now, any of those topics ignite a fire in the bottom of my stomach. A fire that I can't control. It burns the pit of my stomach uncontrollably, it roars through my brain night and day, it sears through my eyes, but tears can't control the acres it consumes. My grandfather, a firefighter, was the catalyst to this fire, but for the first time, he isn't here to control the flames. I've read countless stories of survivors of suicide, but I've read these heart-wrenching stories as a work of fiction not a biography of emotion. My heart aches with empathy for their experiences, but I do not fit into the world of survivors suffering from the effects of such an action. How can I? I know the stages of grief, and denial is a part of this "process." But how long should denial last? I'm on month six and still can't bring myself to accept his actions as a truth. How long does the first stage of the process last?
There is a piece of me that wants to have control over my thoughts and reflections when it comes to my grandfather. I want to be reminded of him without feeling like throwing up and losing my breath. But, there is a larger piece of me, which controls my actions, that allows the grief, depression, and anxiety to blaze through these moments uncontrolled, unruly, and unchecked. It seems that if my grief can remain raw and piercing then the time between my last words to him are closer than they actually are. Most of me wants to be sad, because being sad means that I'm closer to him. I haven't accepted it; it isn't true; it didn't happen.
This is where the counselors I have seen preached self-care, meditation, and doing something to remember the good memories. But I won't. I can't. My grandfather, a man I spent every weekend with, a man that I lived with after my grandmother's death, a man that I called on the way home from work, took his own life while my own continued. How can a yoga class, hot bath, or face mask replace that? Some of the accounts I've read from survivors discuss their growth during their grief journey and the ways they cope with losing a loved one in this type of way. So far, this is not my story. I can't say that I have seen or want to see much progress in my grief. It feels to dismissive to his memory. For me, grief equates to my love for him. How can I stop grieving this loss? All I can say is for right now, I have every intention of letting that fire burn until my inside is hollowed, smoldering, and burnt.