Jessica and Becky met through Catholic Charities' Loving Outreach to Survivors of Suicide support group in Chicago after losing their fathers to suicide within five months of each other. Both had the desire to elevate the discussion about suicide in an attempt to give a voice to those seeking support and encouragement. Read on for our stories.
Jessica's Story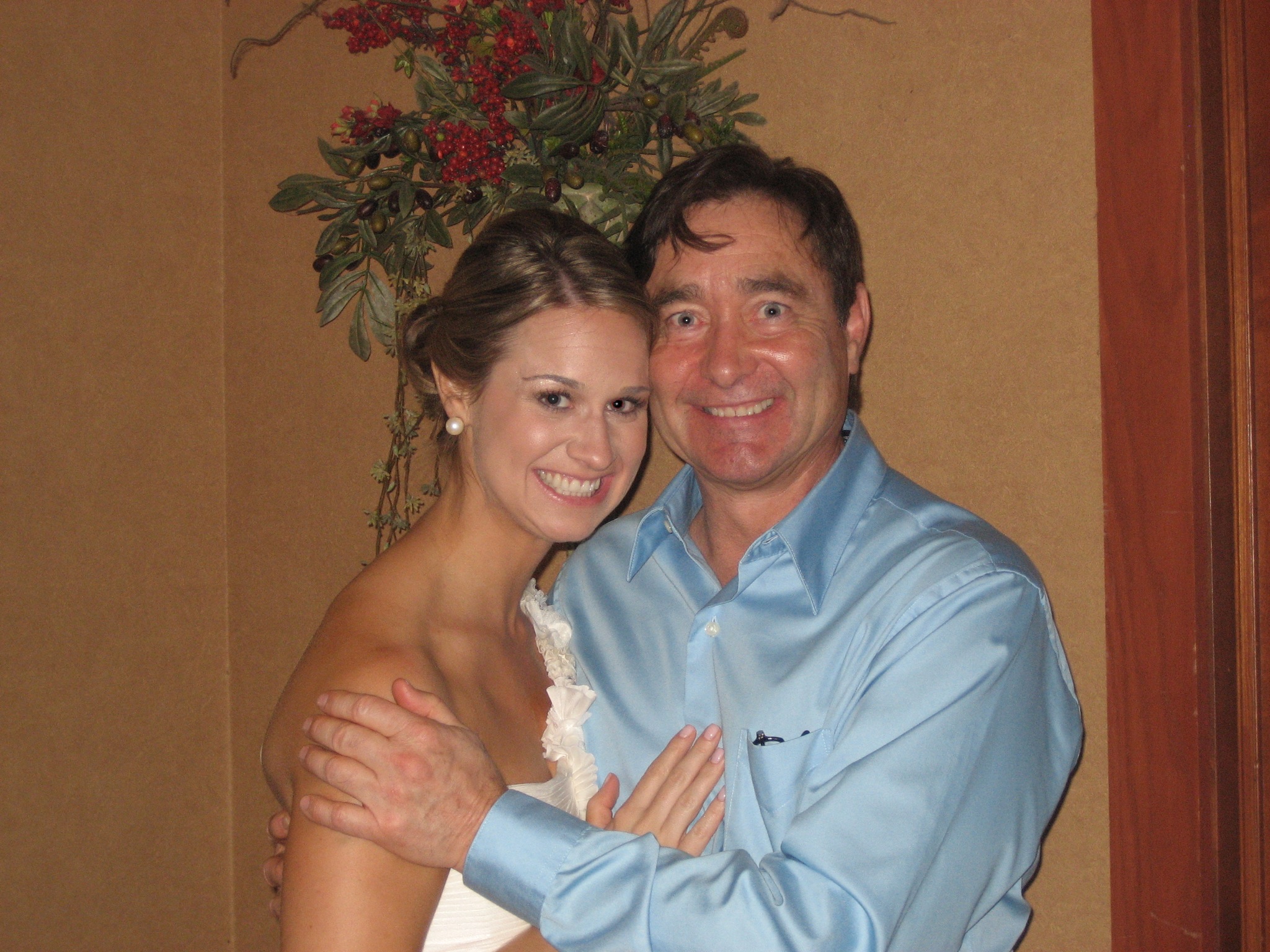 My story begins on December 27, 2011, when I received a call from my older sister notifying me that my father had taken his life. The emotions that ran through me are close to indescribable, as I had never felt such pain. How this could have happened, and most importantly, how could this have happened to me and my family.
I grew up in a semi-traditional family in Colorado. My parents were divorced when I was three years old, and I spent my childhood going from one home to the other. I had an older sister whom I always looked up to and aspired to be like, and a mother whose drive and ambition continue to inspire me today. My father wasn't the most traditional man. Yes, he was hard working, successful and loved his two daughters like any father would; however, at his core he was a man of the 60's, a true hippy at heart. My father was rarely angry or upset; everyone loved him. He would consistently draw in others. Everyone wanted to be around my father, as his positive energy and audacious personality were an instant attraction. This description and overall picture of my father is how he will always be remembered. As time passed and my father grew older, his life and personality started to change. After retiring in 2005, my father almost appeared to be lost, consistently searching for his purpose in life. Although he remained the fun loving man I grew up with, his overall demeanor began to change. Looking back, I would say that my father started to experience the symptoms of depression. It is my belief that the depression he felt eventually led to his actions that evening in December 2011.
Since my father's death so much has changed, and there is not a day that passes that I do not miss him and wish he were here. Overcoming loss is difficult for anyone; however, when the loss is a result of suicide so many additional thoughts, feelings and emotions come into play. The days following my father's death were a whirlwind of emotions. It wasn't until I returned back to my home in Chicago that the effects of my father's death began to set in. While my journey will be shared in greater detail through our blog posts, there is one important insight that I would like to share. What I have found is that eventually, you find peace in the unknown. My questions will never be answered, and believe me there are many. I will never know what my father was thinking or feeling in the moments before he died. I will never know if there is anything that I could have done to prevent the outcome. I will never know or understand the depth of his pain, or the demons he faced. What I do know, is that I have been given the opportunity to discuss a topic that has been silenced and help others process and work through their own grief.
The creations of this blog are a result of the effects that the three of us experienced in the aftermath of our father's death. It is my hope that you will find a place where you feel you can openly discuss what you are feeling during a difficult time. If you are not ready to tell your story, I hope you find comfort in our words and know that you are not alone in your grieving process.
Learn more about Jessica at http://www.JLHutchison.com
Becky's Story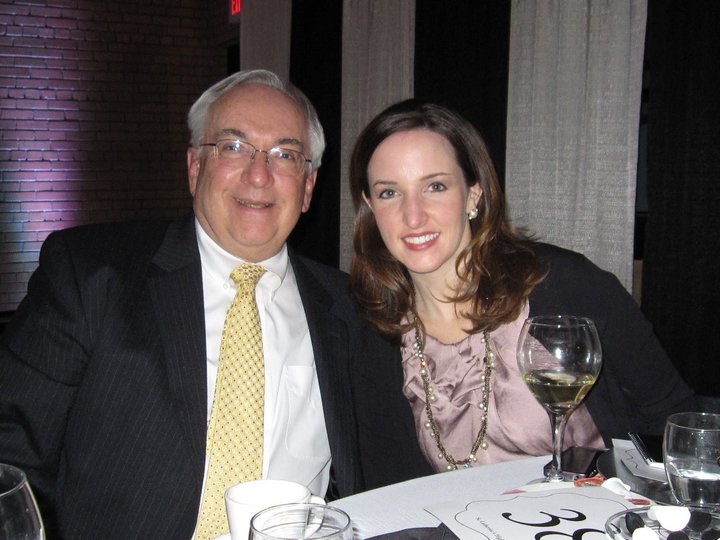 The summer of 2011 will always be defined as the best and worst of my life. Two months after saying "I do" to my husband in a quiet lakeside ceremony, my honeymoon-fueled joy would be turned to indescribable sorrow following my dad's suicide. I still find it impossible to believe that our father-daughter dance on that warm June night would turn out to be the one of the last times I would ever hear his laugh or joke about our uncanny similarities. I remember sitting around a campfire after our beautiful reception thinking to myself that life could not possibly get any better.
Then, on one sunny August morning, my world collapsed when, upon returning to my desk following a work meeting, I was met with a sea of shocking and confusing messages from friends in my inbox– each bearing the same simple sentiment, "I'm sorry for your loss." With no further details, I began wonder – "is this some sick new virus?" "Is someone playing a cruel joke?" I frantically called family members to try and dispel my concern. When no one answered, I turned to my small hometown newspaper's website in a desperate search for answers about what all of these people could possibly know that I didn't. My worst fears were realized with a slow-loading headline that read my father had been found dead in a local park with the revelation "officials say suicide." His official workplace photograph appeared beneath it. We had just talked days prior and exchanged e-mails about dividing up his package of baseball tickets so we could each attend our coveted games. In trying to reach my mom again, I learned that she was actually on her way to share the news with me in person, 90 miles away. Despite pleas from her and the local sheriff's department, our newspaper decided to publish the story before my brother and I were notified.
Suicide is not something I would have ever fathomed for our family. We grew up in a lovely Midwestern city in a red brick house with a white picket fence, a boy, a girl and a dog. My parents were happily married more than 30 years and were still together at the time of my dad's passing. He was there for every one of our sports games, recitals and concerts and helped proofread our homework. Even in my adult years, my dad would always think to call me before and after each airline flight to make sure I arrived at my destination safely and was the trusted coordinator of family dinners. In a few words, I could characterize my dad as being my biggest cheerleader, but also a chronic worry wart. If he wasn't worrying about the chaos of his day in the field of law, he shared concern about the problems of those he dealt with. He worried about the health of his parents as they aged. He worried about our grades and our safety on the roads. If he didn't have his own problems to worry about, he would take on those of others or even come up with irrational things to worry about. For the better part of my life, I brushed this trait off as just plain silly. But, in his older years, the burden of all of these worries seemed to become too much for him to bear. In the weeks after my wedding, this became more and more apparent as he withdrew from activities he once loved and the laughs became less and less frequent. I thought he was just in a slump – something he was always so great at coaching me out of – and figured with a little time and the approaching winter holidays he would be back to himself. He never even uttered the word suicide, let alone led on it was a remote possibility for him. The worry just seemed to overtake him.
"How could you go on after something so terrible?" people will ask me. The will to do so was faint in those first few days, weeks and months. I lost my trust in humanity and society. We cancelled our subscription to that newspaper, but I don't think I could ever forgive them for their lack of sensitivity or empathy for a grieving family. But, in understanding how painful my dad eventually found life to be, I made a promise to myself that I would fully embrace everything I could in mine and carry on being the best person I could be for him and for others who cannot. Over time, I was amazed that positive things could arise from this unspeakable tragedy – the outpouring of support from those around me, the reminder to take the time to watch a beautiful sunset, the friendship I would find in fellow survivors…
I chose to open up about my story because I want anyone who has experienced a loss like this to know they are not alone. While I wish no one would ever be in a position to relate to my reflections, I hope that you find comfort in what I share. The sting of losing a loved one to suicide will never go away, but while you're here with us, I do hope that you can begin to find beauty in life again.
Professionally, I am a Chicago-based public relations and marketing consultant, specializing in media and influencer engagement, strategic campaign development, event planning and writing.
---
Past Contributors: Lindsay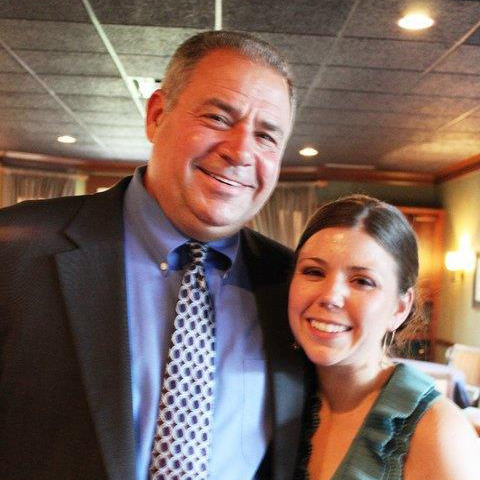 I became a suicide survivor on July 27, 2011, when my dad, Tom, decided to end his life. He rode his bike down the block to a park and shot himself. It still feels weird saying that out loud. To say my dad was outgoing, loud, friendly and loving was an understatement. He made friends with everyone and was the most generous person I have ever met.
I was lucky enough to hear about Catholic Charities LOSS program (Loving Outreach to Survivors of Suicide) and started individual counseling the week after my dad died. Luckily though the help of LOSS, I was able to grieve my father's death. Unless you have lost someone to suicide, you have no idea what survivors are going through. The degree of hurt, abandonment, betrayal, and confusion we're left with is indescribable. I found comfort in talking about my grief with members of LOSS; they knew EXACTLY what I was going through. We want to share our stories in hopes we can resonate with others who might not have the services we had through LOSS. For us, talking about what we went through with other survivors was the key to dealing with our grief, understanding what happened to our loved ones, and figuring out how to move forward from such a horrible tragedy. LOSS was so helpful to me that I became a facilitator for a monthly support group specifically for young people.
SaveSave
SaveSave