Our Side of Suicide offers hope, inspiration and support to those who have lost a loved one to suicide. We encourage sharing and discussion at your level of comfort.
Seeking Help or Advice?
We are two survivors sharing our stories and do our best to explain what has worked for us. We hope that you find comfort and connection by reading and responding to each others' comments here and on our social media channels. We are not a crisis hotline or resource and cannot give therapy or personal advice within the blog comments or via email, as much as we want to be able to help each and every reader. What we commonly recommend to those who inquire is that you try to find a local therapist who specializes in suicide loss, traumatic/complicated loss or grief. There are also many local support groups for survivors of suicide, which can be found through the American Foundation for Suicide Prevention website. If you yourself are in crisis and need to talk with someone, please contact the National Suicide Prevention Lifeline immediately at 1-800-273-TALK.
Speaking Opportunities and Engagements
We are frequently asked for interviews or to speak about our experiences as survivors and are interested in all fitting opportunities. Please contact us to coordinate in-person or remote telephone, broadcast, online/Skype and academic speaking engagements.
Guest Contributors
Consider contributing to Our Side of Suicide. We would be happy to review and post relevant stories and reflections from our readers within our "Voices of Other Survivors" category. You do not need to have your own blog or site to submit a post. While we do not provide compensation for guest posts, we will share it on our social media channels and via our subscriber list to ensure maximum exposure.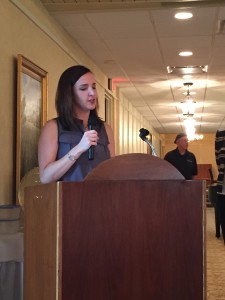 Editorial guidelines: Posts should relate to subjects covered on OurSideofSuicide.com and are ideally intended for those who have lost a loved one to suicide. Please refer to our "Voices of Other Survivors" tab for examples and our "Topics" list for common themes. Photos are also welcome with guest posts. We reserve the right to edit guest content to ensure it is relevant for this niche survivor audience. You own the copyright to your content but by submitting to OurSideofSuicide.com you grant us permission to publish and retain the material indefinitely. Posts are often scheduled well in advance, so we will do our best to share guest submissions in a timely manner.
Use the contact form here to send us a message or email us directly at: oursideofsuicide [at] gmail [dot] com.
You can also find us on Facebook.
SaveSave
SaveSave
SaveSave
SaveSave