Guest blogger Michelle H., who lost her son to suicide, returns again this week to share about an aspect of loss we have heard many survivors talk about in group meetings: the significance of particular dates and times associated with a loved one's death. Can you relate?
How Markers of Time Evolve
I've been thinking about why the markers of time are so important to me. In the first few months, I marked the time following my son's death by days and weeks. Every Wednesday, around 9:30 (when I found Marcus) and Thursday at 9:57 (when his heart stopped beating after we stopped life support) had so much significance in my mind. I could feel the dark cloud increase. Usually, I would light a candle at those times and I spent a lot of time outside at night looking up into the sky.
There was a time when I couldn't remember how many weeks had gone by and I would panic. I would have to get a calendar and count the weeks. Gradually, my thinking transitioned into marking time by the months and the 12th of each month became what I focused on. Then the holidays started coming along. The days leading up to the 12th and each holiday often were worse than the actual day (although not always). When 2014 became 2015 I had a much harder time than I thought I would. New Year's celebrations were not usually a big part of our family, so this took me by surprise. I think it is the fact that 2015 is the first year that Marcus will not be on this earth. It is the passing of time that is so hard. It is another indication that life goes on, the world keeps going on, even though my life is shattered.
I am about two months away from Marcus' 18th birthday (May 28) and the one-year anniversary. Every time I think about it, I get anxious and panicky. I think it is because this is similar to the changing of years. Having his birthday come along and then a few weeks later the one-year anniversary are signs of time continuing to pass without him here and they serve as harsh reminders, even though I certainly don't need to be reminded of the loss of my son.
I am not sure why I am so fixated on dates when there are plenty of other signs of time passing–kids in his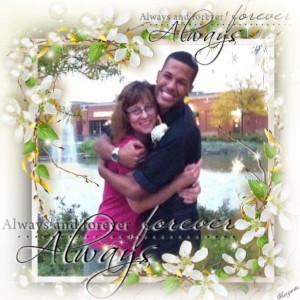 class getting their senior pictures taken and posting about where they are going to college.  The homecoming dance has come and gone and soon it will be time for graduation and prom. I know for those who have lost older kids it is hard to see when kids their age graduate from college, get a good job or get married and start their families.
I think a lot of people will always remember Marcus…but they aren't his mother, I am. They will be able to move on with their lives (as they should) and his loss will just be a sad memory for them. For me, there is no moving on. I will carry on and I will continue to live my life. I do believe joy and happiness will return, but I will always live with the constant ache. I will always miss my sweet, goofy boy. As I carry on, I will miss all the usual life milestones he would have reached, but I will also miss knowing him as an adult and the seeing the great accomplishments I know he could have achieved.
For me, marking time since my son died is a way to keep him close and the reason I get so distressed when significant dates arrive is because it feels like he is getting farther away as life goes on. – Michelle