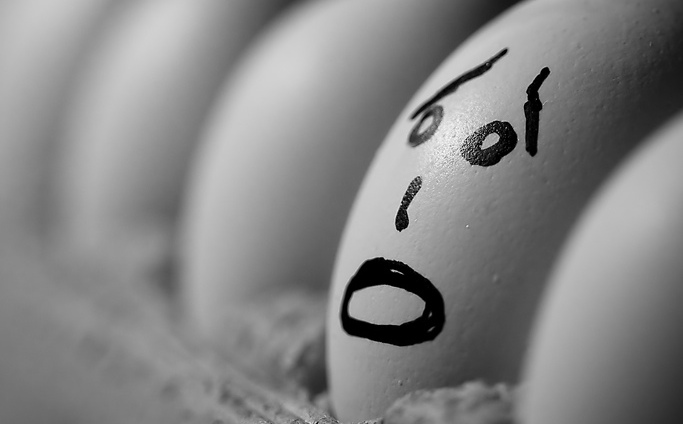 Five years ago (and for the entirety of my life before that point), I never would have thought that a loved one would die by suicide. I just didn't think it would be in the realm of possibility, let alone for the head of our family. Since then, I have lived in a constant fear of losing someone suddenly again that way. Losing a loved one to suicide has left me with an unfortunate and somewhat debilitating paranoia I have to work very hard to shake.
My dad's death happened so quickly and unexpectedly that it showed me bad things like this do happen in life – and can happen to me. Again, I never would have thought that'd be the case. Until his death, I had only lost grandparents to very slow battles with old age or cancer and that's what I thought "dying" was for our family.
I can't stop thinking about what I could do to prevent this from happening again. I am upset that my dad's death (and he) did this to me. It's not something I should have to worry about.
I recently attended an event on raising toddlers and shuddered when I listened to a particular lecture on discipline. It was facilitated by an author and researcher who has decades of experience with counseling parents of "testy" kids. I was completely jarred when he kept giving examples of the things kids say in the midst of a tantrum that often went like, "Ugh, I hate you. I am going to run away and kill myself" when the kid didn't like what the parent had to say. To him, this was a harmless and comical example of what parents face (people laughed) and then he offered tips on how to approach the tantrum…not what to do when they yell that particular line itself. I couldn't even digest the advice he was giving because all I could think about is when I hear something like that for the first time it will be so different for me than it will be (or has been) for all of the other parents in that room. It is going to take everything in me not to break down in a fearful panic and beg and plead for that not to be the case.
I know kids and adults say things like this all the time without really meaning it, but once you have lived through the loss of someone this way, it carries a far heavier weight. In addition to this, I constantly and irrationally wonder if anything I have said or done would drive someone to end his or her life. I am so scarred by what I have already lost that I keep running through scenarios in my head of ways I could prevent this from ever "touching" me because I just can't go through it again. I know in reality it does happen again to some. We have many readers who've been through multiple losses. I just don't think anyone should have to experience this tremendous pain ever and especially not more than once.
I am working hard to not live a life of fear. Five years later, it's still a struggle. That's just how deeply a loss by suicide can affect someone. My hope is that I will eventually grow out of this, but I just don't see how. I don't see how hearing someone say a line like the author gave to me wouldn't send me into a complete tailspin.
How do you manage your worries about this?