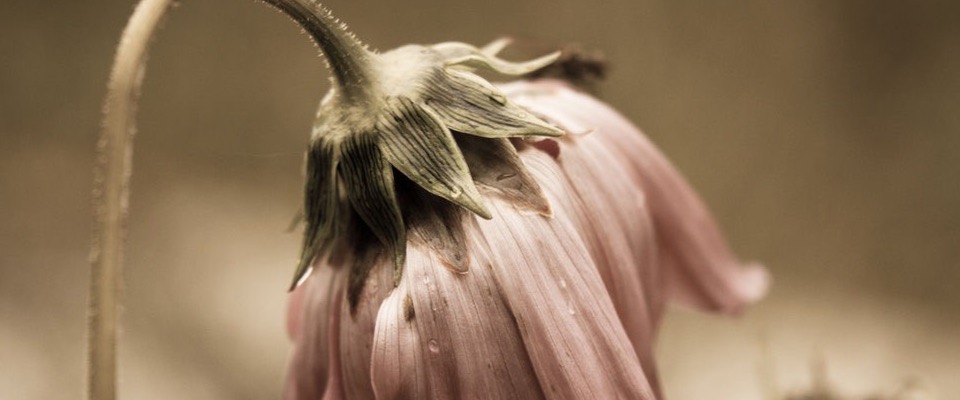 It still happens fairly often and always without warning: I relive the traumatic moments when I learned my dad took his life. It's been over six years since he died.
I share this because I want you to know you're not alone. Whether it's been days or decades, experiencing the unexpected and violent loss of a loved one is almost sure to lead to Post Traumatic Stress Disorder (PTSD), something we cover a lot here.
I found myself going down this dark alley yesterday evening. I paid a visit to my mom's house in my hometown, a new place she moved into after his death. As I attempted to sleep in the quiet of the night, my mind started churning. I progressed through all the thoughts – "I'm in this house because my dad's suicide led us out of my childhood home." "I'm disappointed I'll never be in that house again." "It's a shame my dad will never meet the grandkids I brought here to visit." And, then it got worse. "I remember that time at work I learned the news…." From there, I dove deep into every single emotion and detail of the life-altering moment. In the darkness, I could feel and hear my heart begin to beat faster as the vivid memories played through my mind. The shock. The terror. The colleagues racing to my side to comfort me as I collapsed to the floor. A friend slamming closed the laptop that displayed a photo of my dad with the news headline that he had been found dead…
I took a deep breath and reminded myself that this was in the past. I had been through the worst already. (At least, I hope.) This was just a memory. Right now, I was safe and everything was ok. Replaying it wasn't going to change anything. This also got me thinking about how far I have come, even if moments like this set me back.
Sometimes, the "aftershock scares" occur in different ways. I am still recovering from an intense moment where I thought it happened all over again. I was sitting in a work meeting states away from home when my phone started ringing off the hook. Numbers I knew, numbers I didn't know. I tried to ignore them on silent and pretend to concentrate. Finally, sheer panic set in when my video doorbell rang and I could see a policeman standing at my doorstep. I stood up, told everyone something was wrong and ran to the hallway. I called my husband at work and blurted out, "who is it?" I wanted to know who had died. THANKFULLY, it was nobody. The cat set off our house alarm. I just sat there in a crumpled ball on the floor, cold, clammy and my heart beating out of my chest. It was THAT feeling I knew all too well. Everyone could tell I wasn't the same after that and it took me a very long time to feel normal again.
I try my best to get through these moments by applying self-care techniques I've learned through grief therapy, hypnotherapy and Reiki sessions. Deep breaths, realizing that at this very point in time I am safe and trying to foster an immediate change of mindset.
PTSD after suicide loss is very real. And, even though we may not think that what we've been through "qualifies" as such, there's great likelihood for it. The passage of time doesn't necessarily wash it away.
I don't think anyone around me or who follows me on social media would have any idea I still experience these grief aftershocks, which is isolating. That's why it's important to share about this with others, including a professional who can help, if that feels appropriate.