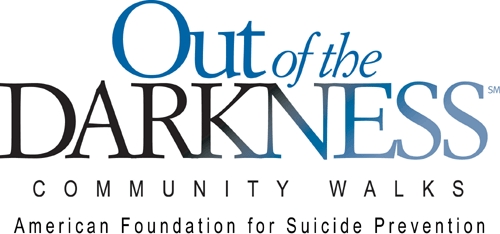 Out of the Darkness Walk – Remembering my Dad
On Saturday, a handful of my friends and family participated in the AFSP's Out of the Darkness Walk. The AFSP is the American Foundation for Suicide Prevention, and all throughout the country they organize "Out of the Darkness" Walks in which suicide survivors can raise money in honor of their loved ones. Quoting their website, "AFSP funds research aimed at improving our understanding of suicide and ways to prevent it as well as educational programs to increase awareness about prevention, warning signs and the psychiatric illnesses that can lead to suicide."
Several months ago I started a team, Remembering "Pig Tom", in memory of my Dad. We raised over $3300 in my Dad's memory. It was amazing to see who donated, and who wanted to walk with us. In Chicago, the walk was held down near Solider Field. I had a handful of friends meet me there, along with some family. I was able to meet up with my friend Kathleen and her family, who were walking in memory her sister.
Many families/teams had t-shirts with their loved ones photos, and some made posters. There were several speeches, and it turned out to be a wonderful day being surrounded by others who not only knew what type of pain I had been through, but took the time to raise money in hopes that suicide rates can be decreased. It was also bittersweet, because it was hard to look at the t-shirts and posters that other people brought, since I knew that the people in the pictures died by suicide. But as I've mentioned before, sometimes it's good to be present with your grief and let your mind be upset. My Dad has been on my mind a lot lately, but I really haven't given myself the time to sit down and just be with the grief, so this walk was good for me. My next plan is to think of what I'll do to prepare for the holidays, which I will talk about in a later post.
I really enjoyed being a part of this walk, and I'd strongly recommend you to check out the AFSP's Out of the Darkness Walk website  and consider joining a walk in memory of your loved one. If anyone else has participated in this, or any other events, please let us know!