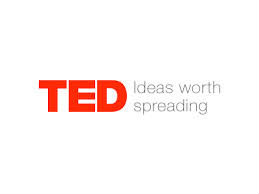 I was introduced to this TED talk, JD Schramm: Break the Silence for Suicide Attempt Survivors (click underlined portion to watch), a few months ago, and wanted to pass it along to you all.  The speaker happens to be a man who attempted suicide, and was fortunate enough to be blessed with a second chance at life.  I know that our readers, myself included, were not this lucky as our loved ones were successful in their attempt. After the loss of my father, I established an overwhelming urge to talk about suicide as I believe that more resources are needed for the suicidal.
JD Schramm does a great job of discussing how one's perception is not always another person's reality.  I have often heard survivors question their loved one's decision to take their life noting the blessings in their loved one' life.  The majority of people who die by suicide have beautiful families and beautiful lives.  Survivors are often left questioning, "How could I not have seen this?"  The guilt we feel as a survivor is often related to the shock we feel in the aftermath of a suicide, as we question whether we could have done more to prevent their death.  But how could you have done more if our perception does not match their reality?  JD talks about how he was perceived by others when he attempted suicide.  From the outside, he appeared to have it all; but internally, he was fighting a bigger battle than anyone could have ever known.  I also wanted to pass along further discussion on the TED Blog, as one woman shares what she learned from her best friend's suicide.
I cannot bring my father back.  This is my reality, and the reality of any other survivor out there.  However, I can continue to talk about suicide and bring awareness to this topic in an attempt to not only help others who have lost a loved one to suicide, but help others feel comfortable talking to someone when they feel the sense of hopelessness that often leads to suicide.